September 26, 2017
Becoming a Beauty Pro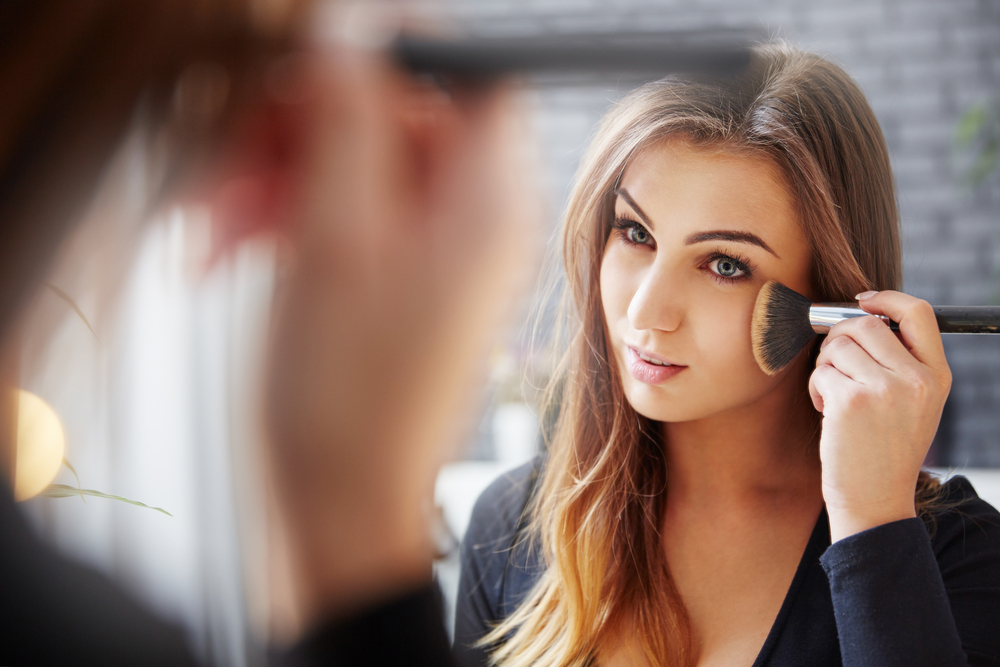 The beauty industry is home to people who love being creative and helping others. This is one of the reasons that it is growing so rapidly. People are seeing the benefits of becoming a beauty professional and the great career opportunities that are available to those who are qualified.
To become a beauty professional in New Jersey, these are the steps you will have to take:
Go to School
To become a licensed beauty professional, the first step is to go to school. You will have to learn how to perform the services that you will be doing on a daily basis when you are working in the industry. During your time in school you can learn by doing. Most schools have a salon or spa for students to work in and get valuable practice.
Going to school can also help students prepare to sit for the exams that are required by the state board, which is the second step in becoming a beauty professional in New Jersey. After passing the exams, the state board will issue you an esthetics, cosmetology, or barbering license depending on which you chose to specialize in.
Where Robert Fiance Comes In
Where should I go to school? This is a question that a lot of aspiring beauty professionals wrestle with for a long time. It's important to find a school that fits with your personality, lifestyle, and goals. At Robert Fiance we pride ourselves in helping students by giving them an environment where they can learn the skills they need so they can become successful beauty professionals.
One aspect that makes Robert Fiance a different is that our facilities are modern, exciting, and designed to help foster the creative abilities of our students. With amazing features like our makeup bar and the senior salon, our students have access to tools and resources that are key in learning to be an industry leader in beauty.
Another thing that makes Robert Fiance Beauty School an amazing place where you can become a beauty professional is its culture. It is our mission to "provide students the necessary fundamental education they need to obtain licensure by passing the New Jersey State Board examination and prepare them for entry-level employment in the industry." Your success as a beauty professional is at the center of everything we do. Because of this we make sure our instructors are all very knowledgeable and experienced in the program that they teach. During your time here you will be able to form relationships and adopt mentors that will help you during your education and career.
We are proud of the legacy that we have created at Robert Fiance. We are also proud of our students that make it such a special place to learn and grow. You can call us to see if it's the perfect place for you to start your journey to becoming a beauty pro too!
Creating Success
Once you are enrolled in the program of your choice at a Robert Fiance Beauty School, what is the best way to make sure you get everything you can out of it? Here are some tips to being an awesome student:
Show Up When school starts make sure you have everything in order to be at school on time. Also, make sure you come with an open mind, ready to learn. Everyday that you come to school there will be something new to learn that will help you when you are working as a beauty pro. You won't want to miss out on anything.
Get Excited You are finally learning how to do what you love for a living. Let your excitement about this shine through. Bring a great attitude to school. Having a positive attitude can accelerate your learning and make everyday at school a great one
Socialize This is something that you are already naturally good at, right? Don't let the unfamiliar setting of school turn you into an introvert. Being outgoing and friendly will help you make friends in school. When you graduate these friends will become industry leaders and professionals just like you, which means you will have a network and connections to use.
Work Hard Working hard in school and beyond is one of the best things you can do to build success for yourself. It's the secret ingredient that can help you achieve your dreams. If you work hard in school, it can pay off big time.
What's Next?
Are you ready to get started on your journey to becoming a beauty professional? Great! Check out our programs and apply today. We have a place for you and we are excited to see what you become.