November 14, 2017
How and Why Robert Fiance is Raising the Bar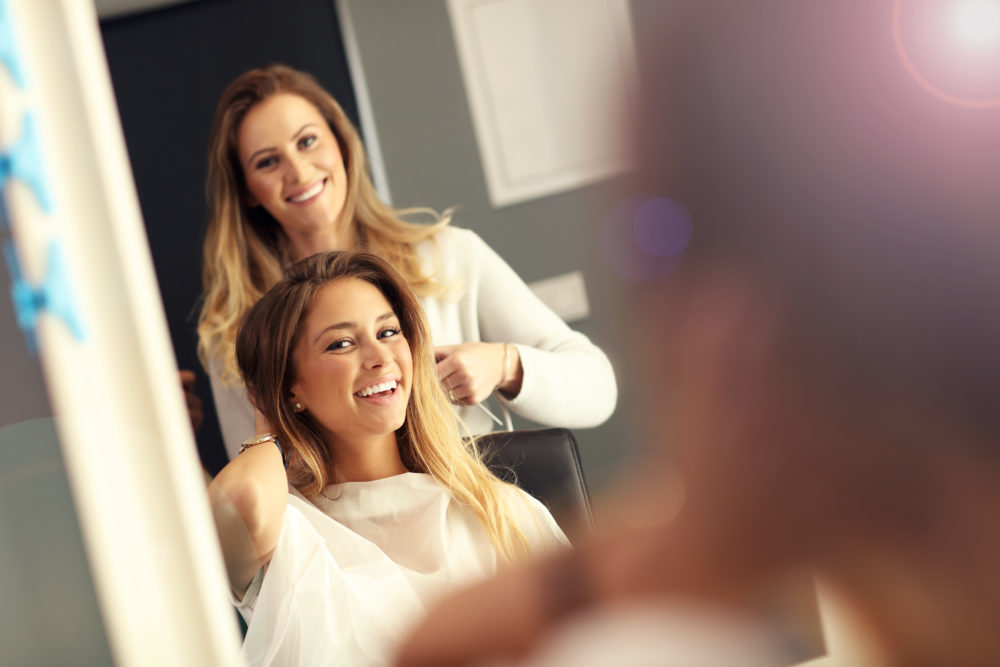 At Robert Fiance Beauty Schools, we strive to do everything we can to give our students an amazing educational experience. We want to give them the tools they need to become more than beauty industry professionals; we want them to become beauty industry leaders!
How do we do this?
One way is by holding ourselves to high standards.
What is Accreditation?
Accreditation is like a stamp of approval for beauty schools. It means that they have been recognized for their commitment to quality education. Being an accredited school is a way that we hold ourselves to a high standard at RFBS.
For a beauty school to get accredited they have to make sure that they are compliant to a strict set of guidelines. Their instructors have to be trained, certified, and professional. Their facilities have to be safe, clean, and comfortable. To get accreditation a school has to have certain things in place to help students succeed. This means that if you're looking around at beauty schools to attend, you should always check to see if they are accredited.
Who Gives Accreditation
If accreditation is like a stamp of approval, who is giving the stamp?
The National Accrediting Commission of Career Arts & Sciences (NACCAS) is considered the leading agency that accredits beauty schools. NACCAS asks a lot from beauty schools who want their accreditation, or stamp of approval. They even send people to the school to see and feel what it is like there. NACCAS only gives their stamp of approval once they've reviewed what the school is teaching and how they're teaching it. They want to make sure that students are getting the education they deserve.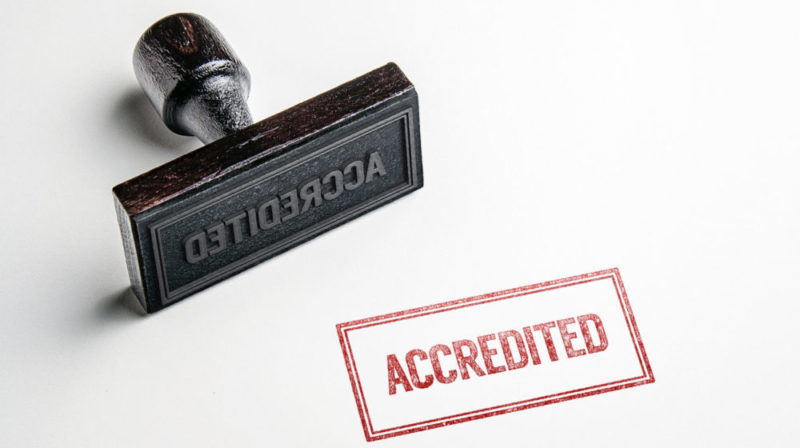 Commitment to Quality
At RFBS we don't just want to meet the NACCAS standards, we want to exceed them. We are always striving to find ways to provide a better education for our students. We are always aware of the NACCAS guidelines. We strive to not only meet those standards but to go above and beyond them. We do this because we love our students and are committed to helping them achieve their goals and build their dream career!
It Takes the Whole Team
RFBS has been accredited by NACCAS for over 30 years and was just reaccredited, with flying colors, for the next six years.*
*Ocean Township campus has provisional accreditation.*
Why is this a great victory for us?
We recognize that the reason we have been able to maintain such high standards is because of our amazing staff, students, and instructors. Everyone at RFBS plays a role in making the culture and atmosphere a positive one.
Our administrative staff members are dedicated to helping students overcome any roadblocks that may hold them back from having an amazing experience in school. Our instructors are committed to helping students learn the things that will help set them apart and become leaders in the industry. Our students amaze us everyday. We love their determination to build a career and find their dream job.
Feel the Robert Fiance Difference
Are you ready to become part of the RFBS family? Contact us! We can answer any questions you may have about our programs and help you get started on your journey to becoming a beauty professional. We can't wait to help you get the training you need for your dream career.