July 10, 2018
Red, White, & Beautiful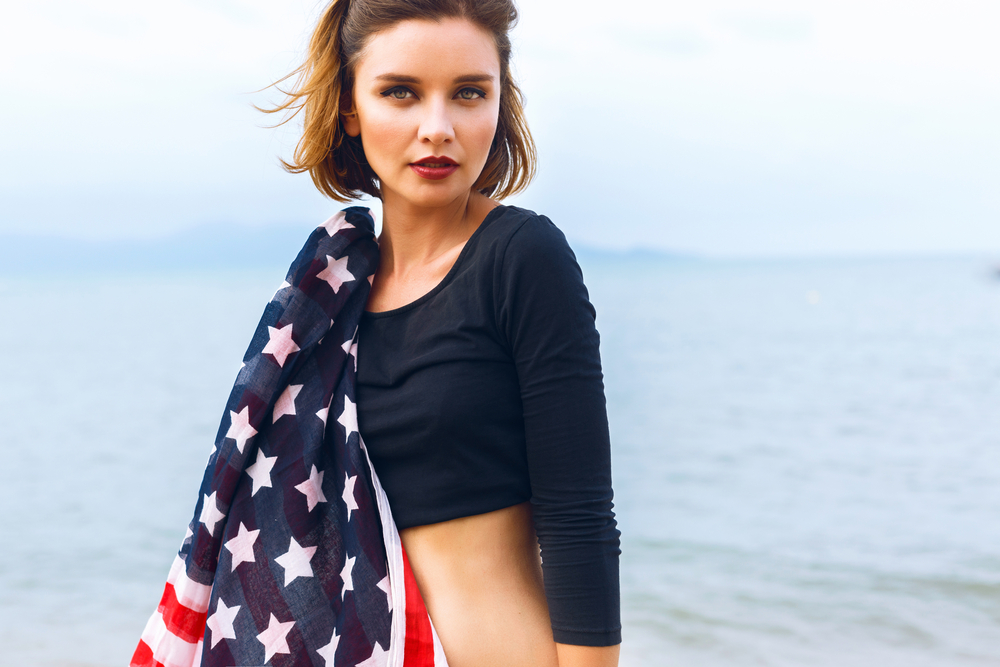 With summer in full swing, it's past time for you to freshen up your makeup game! Whether it's for festivals or 4th of July celebrations, we've seen some epic makeup that you can try for yourself with the remaining summer months. Some styles and colors are a little more festive, while others are more functional, so no matter what your style is you can find something that works for you and your look!
Let Freedom Wing
If you want to show off your patriotic fire, let a set of feisty wings do the work for you! Winged tips have been in fashion for a hot minute now, so take advantage of your fine brush skills to elevate your look to the next level. Some bold blue shadow for the lower lid helps to bring extra contrast to be intense red of the upper lid. Simplicity, sophistication, and patriotism are all found in one look!
Shorts & Stripes Forever
We understand, maybe the bold and bodacious winged eyeliner isn't for you, so why not try for something a little more rustic and trendy? Denim shorts are always a must for the summertime, and lengthy cardigans are a great way to give your entire length some look. Horizontal stripes also give your look some definition. Mind the stripes, however, as too many stripes can make you look like a topographical map!
The Star-Spangled Liner
There's nothing wrong with a little more glam in your look! Accent stars are a great way to boost your makeup look without taking too much time. Learning to do great stars is also a good way to prep yourself for epic festival makeup! Either way, some accents on your makeup is a smart way to make the most of the summer months.
O'er The Rhinestone We Watched
Speaking of extra glam, we saw these 4th of July nails with rhinestones on the accent nails and simply had to share them! Rhinestones are a great way to add a little extra depth and shine to your nail look. This look is perfect for the parade or for everyday use if you want an eye-catching look that really lets you show off!
America The Blue-tiful
Still not ready to commit to the parade of red, white, and blue flamboyance? That's okay, we're totally in love with using some subtly intense blue eyeshadow instead! This look is an amazing way to tone down the more extravagant looks into something you can wear every day! Bold blues work great during the summer months because of how much they can pop in the increased natural light, so rock the beautiful blues til the sun goes down!
Join The RFBS Parade!
Beauty is a huge deal to us at Robert Fiance Beauty School. We love cosmetology, barbering, nails, esthetics, and everything in between! If it's pretty, we like it. If you feel the same way about beauty it might be time for you to consider making a career out of it! Robert Fiance has six different campuses across New Jersey and Florida where you can make a future for yourself in the beauty industry! Contact us for more information on how you can get started today!