March 12, 2019
Robert Fiance's Guide to Hair Extensions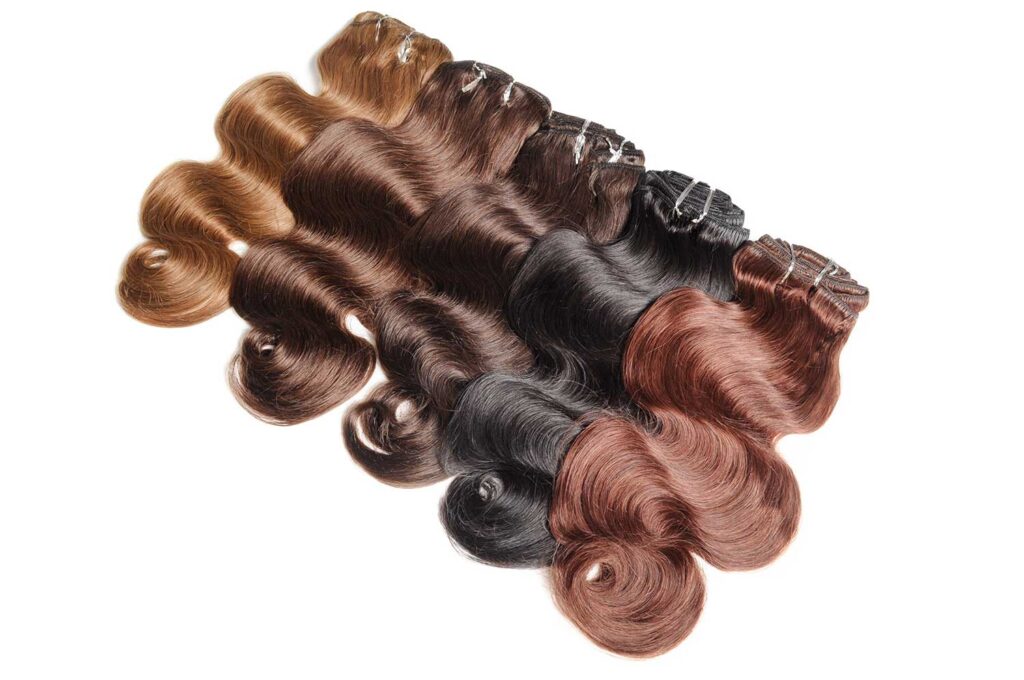 Whether you want to add length or a little extra volume, extensions are a great way to give your hair that boost you've always wanted. Before you decide to finally take the leap, it's important to understand the different types of extensions as well as which ones are best for you and your hair. At Robert Fiance, we hope to provide you with the information you need to be able to make your decision.
If you're confident you know what extensions you'd like to try, the next step will be to find a reputable salon and stylist to help you along on your new hair journey. You'll want to make sure you're happy with the look and feel of your extensions. Synthetic extensions are going to be stiff compared to human hair, and they have been known to not blend as well in your natural hair. If possible, try to get human hair extensions to blend more naturally with your hair.
Once you've decided on real vs. synthetic, the next step is to determine the type of extensions that are right for you. There are many different types of extensions, but the most popular are listed below:
Clip-In Extensions | Clip-in extensions are great for those who may not be ready to jump into permanent extensions. These temporary and reusable extensions are simple enough to apply yourself at home.
Tape-In Extensions | Tape extensions are pre-taped and then taped together on either side of each section of hair. These extensions will need to be applied by a stylist as a heated tool will need to be used on the glue.
Sew-In Extensions | These extensions are some of the most popular around as they are permanent as well as seamless. However, these will need to be applied by an experienced stylist as they need to be sewn into your hair and must be changed every four months so as not to mess with your natural hair growth.
We hope we've provided you with enough information to make an educated decision on what extensions would be best for you and your hair. For more information, reach out to a Robert Fiance stylist near you to learn how we can be a part of your hair journey.