February 2, 2018
Spring Styles For You!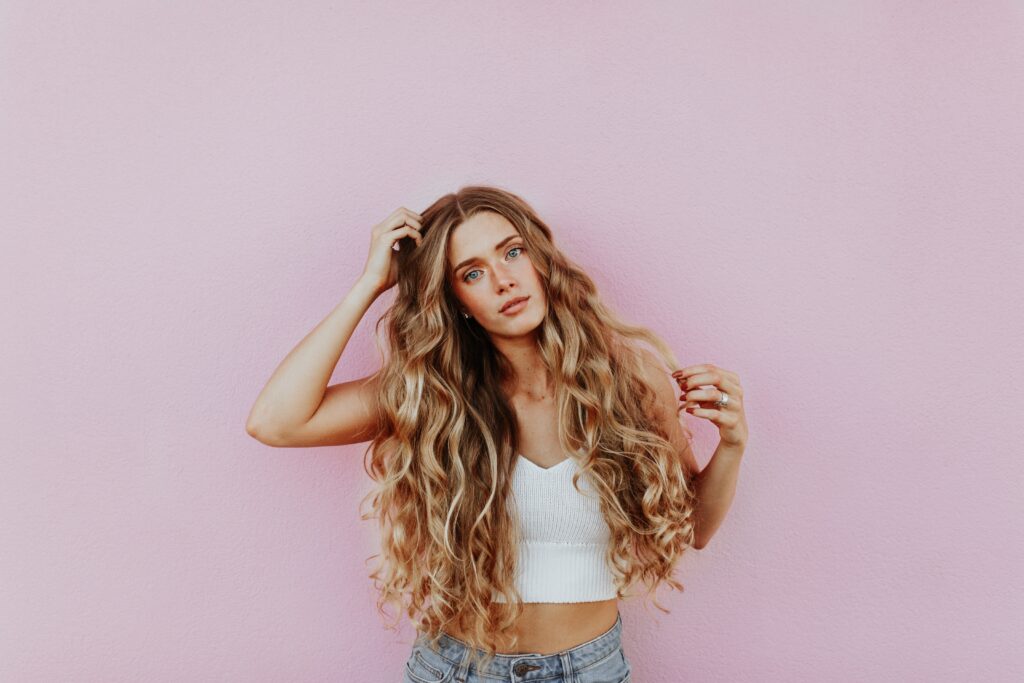 Spring is near which means out with the old and in with the new! The change of season is a great excuse to try new styles and venture into something that is out of your comfort zone. We have collected some of our favorite looks that we will be trying out this spring. From hair, makeup, and clothing! Get your pen and paper out and take note!
Spring into Glam
We all have a go-to makeup look. How do you feel about changing that up? Here are some looks that we are guessing will change the makeup game for you.
Lashes
This look is for the bold and the brave. Glitter lashes will definitely be a fun change that will keep all eyes on you. Keep your makeup light and natural all over so that your eyes will be the only focus. Coat your lashes with either a glitter mascara or with a clear mascara and then brush loose shimmer eyeshadow through your lashes before they dry. Voila! Too cool to look away!

Shadows
You can bet that we will be rocking this look everyday. Not only because of how easy it is, but because it's so beautiful! A soft, smoky, cappuccino eyeshadow with bare lashes is surprisingly edgy yet lovely.

Glossy Lips
Just like winter, matte lips are done. The 90s and early 2000s are making a major comeback. There is no stopping it. Keep your lips popping by keeping them clean from color and all glossed up! Look at that shine!

Hair Inspiration
For spring, it's all about looking like you put in the bare minimum effort. Hey, you're busy slaying; you don't have time to worry about your hair!
Beachy Waves
This style is not ground breaking, however, it also looks like it's just as popular as it was when it first took off. Using salt sprays give your hair that "effortlessly cool" look that will match your attitude.

Messy Bun
Going to a formal event? Running late to class? This style works for both situations and more importantly, it's as easy as pie.

Little Details
Don't worry, we're still going to keep this simple and easy. All you need to pull off this look is to add a little something-something. Tie your hair with a ribbon, scrunchie or a bandana! Cute!

Wearing Spring
Color will be seen all over this spring, and we don't just mean in nature. Don't be afraid to get too matchy-matchy or try on some bold statements!
Think Pink
Or lavendar or white or green. Whatever color you wear, wear a lot of it! We love how beautiful and traffic-stopping this style is. Stick with one color in different shades and rock it!

Bold Pants
You can never go wrong with a classic pair of Levi's but what about something different? Try some pants or trousers with loud colors and/or a great pattern. Pairing it with a simple top will give you all the confidence you need.

Capes!
Who says you can't be your own superhero? Dress up a casual grunge look or dress down a more formal look with a modern kimono. There are endless ways to wear this statement piece and we love them all.

Spring into Spring
We're so excited for this new season and to try out these new looks. Spring is all about starting fresh and on the right foot. What better way to do that than through our style? Leave a comment on your favorite look and how you will be styling yourself this season.