September 26, 2017
Did You Know You Can Be a Makeup Pro with an Esthetics License?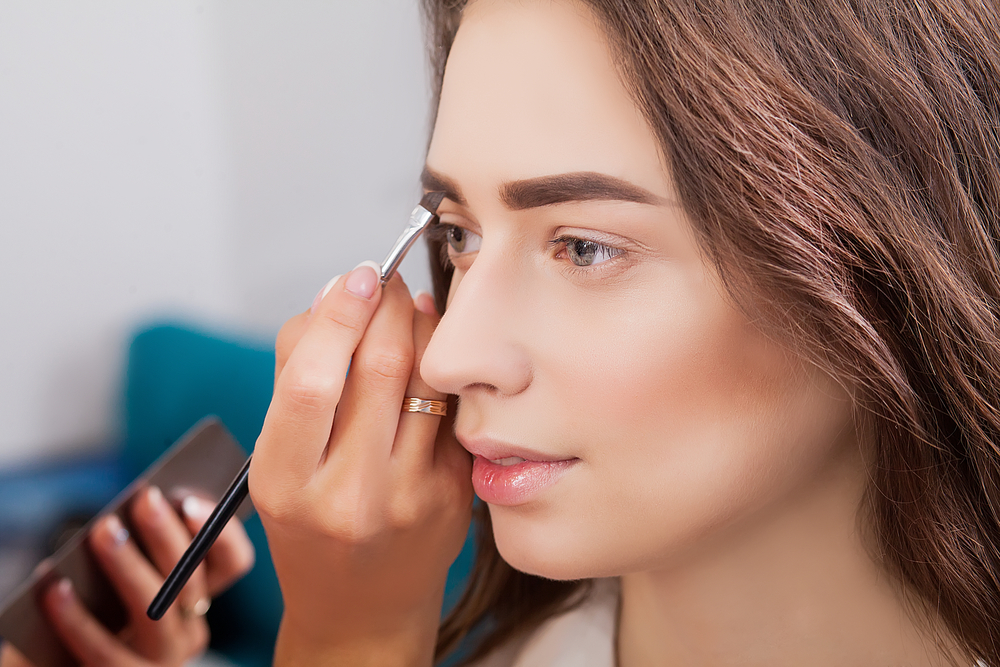 When you think of esthetics, what comes to mind? Skincare, facials, spa treatments, healthy skin? While estheticians are known for their services in skincare, they are also qualified to do makeup. To be a great makeup artist, you have to understand your canvas- skin.
What is Esthetics?
Estheticians are the ones who give facials and skin care treatments, yes, but as part of becoming one you will also learn about how to do makeup on a professional level. If you want to make a career out of your passion for makeup artistry, getting licensed in esthetics is a great avenue for doing this.
What Will I Learn?
If you dream of a career in makeup, and you're looking to get an education, the esthetics program at Robert Fiance Beauty School covers a variety of topics, including makeup. 150 hours are spent learning about the necessary skills to become a makeup professional, which is more than almost all other topics. This means that makeup is a big part of esthetics.
Another important thing that the esthetics and makeup artistry program covers is the business and professional side of working in the beauty industry. Learning about these topics will play a big role as you try to build a career in the beauty industry as an esthetician and makeup artist. Understanding the importance of networking, resume building, and portfolios all can help you be more successful and find more opportunities for employment.
Where Can You Work?
You may ask, "Once I complete the esthetics and makeup artistry program at Robert Fiance, where can I actually work?"
Makeup artists who are licensed in esthetics can hold down a variety of jobs and work in many different places. Some of the places that estheticians and makeup artists are known to work include:
Fashion Shows Have you always dreamed of working behind the scenes on the runway? Skilled makeup artists are definitely part of the team that gets the models ready for the catwalk.
Movie Sets Actors and backup cast members of movie and theater sets need makeup help. Applying makeup to create characters and help actors prepare takes special knowledge and skills.
News Networks Many news networks will have a professional makeup artist on staff to get the anchors ready. The HD cameras that are being used these days require a great makeup artist to help out.
Weddings Weddings are a great place to work for makeup artists. Brides-to-be and bridesmaids need a makeup pro on the special day.
Photoshoots Anytime there is a photographer, there should be a makeup artist. Doing makeup for a photoshoot can be an exciting job or can be a great side gig.
Makeup for the Seasons The holiday season is approaching which can be a busy time for makeup artists. Haunted houses are a good example of a seasonal job for makeup artists.
Where Do I Begin?
Going to school is the first step in getting your esthetics license and learning how to become a professional makeup artist. Contact us and we can answer any questions you may have about enrolling and getting started.
We can't wait to help you start living your dream!