June 25, 2018
Why It's Never Too Late to Go Back to School
Everyone has a unique journey throughout life, and that's especially true with the way that careers can develop. Most beauty school students fall into two categories: there are students who have known they were cut out for cosmetology from a young age and went to beauty school as their first career choice. The other category of students are those that pursued other things before coming to beauty school. Some were stay-at-home mothers, others were career professionals, and everything in between. It's later in life that they make the decision to change careers or decide they need a profession to support their families. To all of you who are agonizing about where your career is going, this blog is for you to discover why it's never too late to go back to school.
Your Previous Experiences Are NOT Wasted
One major concern for people who start a beauty career later in life is that they feel like they might have wasted their time before enrolling in beauty school. There are many stories of career changers who spent ten years or more of their lives being lawyers, corporate professionals, and anything else you can think of before enrolling in beauty school. Many of them find that their career experience helps them be successful cosmetologists or estheticians, and they're grateful for the perspective and insight that experience brings. Even the stay-at-home moms who are picking beauty as their first career since having kids often find their skills as a mother help them to provide outstanding customer service to their clients! Regardless of what your experience is before beauty school, you can use it to help you be a better beauty pro!
You Absolutely CAN Fit In
Most of the students in beauty schools tend to be in their late teens and twenties, but cosmetology school is a place where everyone can fit in! Students who are in their thirties and forties can commonly meet people who had a similar situation. Older students can even fit in well with the younger students because they are often looked up to for advice and wisdom. Regardless of your age and the age of your classmates, everyone comes to beauty school with their own stories. Each one is unique and special, and that's what can make beauty school profound!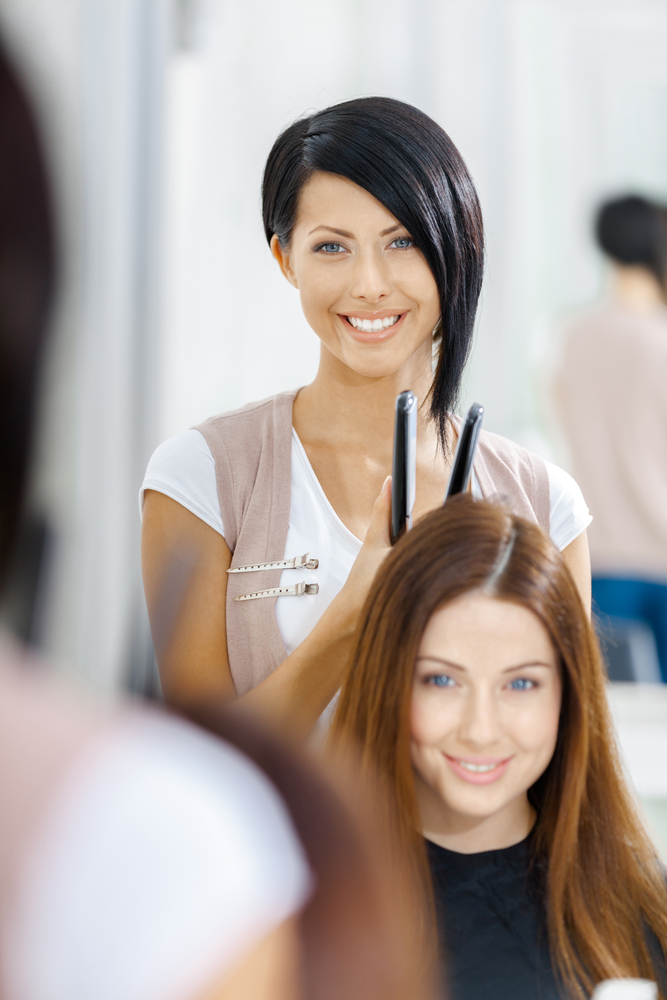 Build a Career Around YOUR Schedule
For mothers in particular, beauty school is an appealing option for students because it can allow them to build their own work schedule around their priorities in life. For example, beauty pros that have kids that go to school during the day can work while the kids are gone, allowing them to meet new people, network, and build their family even more from the comfort of home! You can also choose to work when it works best for your family, whether you need to work during the day while kids are at school or in the evening when your spouse is home. On top of all of that, a beauty school career can easily be taken on the road if your family needs to relocate! Haircuts will always be in demand, so as long as you meet the licensing requirements in your new home state, you can pick right up where you left off after a move!
Get Started With Robert Fiance
When you ask someone about their choice to change careers to a beauty profession, many of them often say that they wish they had started sooner. If cosmetology, esthetics, barbering, or nail technology are something you are passionate about, now is the time to take the leap and start doing something you enjoy that can enable you to pursue all the things you love! Contact us to learn more about our programs today!
Visit our blog post about the enrollment process at Robert Fiance Beauty School to learn more about your next steps!