April 23, 2018
How to Pick the Perfect Bronzer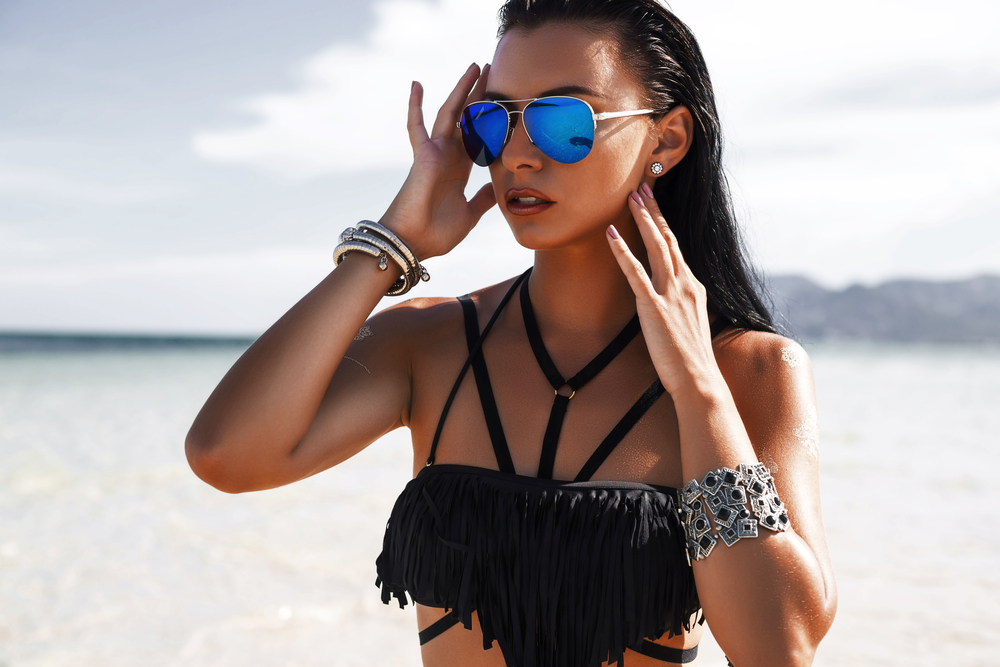 Bronzer can be an important part of anyone's makeup kit, but it can also ruin your look if you pick the wrong kind! Your skin type will determine which kind of bronzer you should consider. The line between looking gently tanned and looking like an Orange Glo factory accident is thin, so we've prepared some of our top tips for selecting the perfect bronzer to complement your skin type!
Stay on Shade
Regardless of what your skin tone is, you should never wear a bronzer that is more than two shades darker or lighter than your current natural skin tone. Bronzer is designed to elevate and accentuate your current skin tone, so don't try to paint yourself into a skin color you don't have! You want to make sure that your bronzer makes your skin look as naturally flattering as possible.
Fair Skin Tone
If your skin tone is fair, then you should consider using a bronzer that has a mosaic palate. These bronzer palettes usually have a mix of lighter shades with more pink colors as well. This style of bronzer blends well on fair skin and draws out the natural rosiness of the face. A slight shimmer to the finished look helps to balance the makeup overall because a matte makeup can look fake and caked on. Choosing something with a hint of gloss to it can help you keep a more natural look.
Olive Skin Tone
Olive skin tones need to apply bronzer a little differently from fair skin tones. Bronzers should have warm undertones, with shades of yellow or gold. This can bring out the natural glow and warmth of your skin. Avoid a shimmery bronzer so that you don't hide the natural undertone of your skin.
Medium Skin Tone
With a more medium skin tone, you want to avoid a bronzer that is too light more than anything else. A bronzer that is too light can make your skin look washed out, so look for something that matches closely and isn't too shimmery. You want to be able to customize the depth of your bronzer.
Medium-Dark Skin Tone
Medium-dark skin tones often have a lot of rosinessthat adds depth to the natural color. When choosing a bronzer, make sure you go for one that has a slight shine to it to help accentuate that natural color. A little dash of blush can go a long way in brightening a look to make your skin look naturally sun kissed!
Dark Skin Tone
If you have a dark skin tone, a bronzer should help to highlight your skin and add some warmth to your natural glow. Choose something with warmer undertones and only a slight shine to help you look naturally glowing. This will help give your skin tone depth and vibrance.
Share With Us!
Are you a beauty pro who has some bronzer tips of your own? Share your success with us on our Facebook page! If you're not sure about what makeup is right for you, try our makeup bar where one of our students can help you explore your options under the supervision of a licensed professional!
If you want more beauty tips, check out our blog on spring styles for you!