January 10, 2018
Valentine's Day Date Night Makeup Looks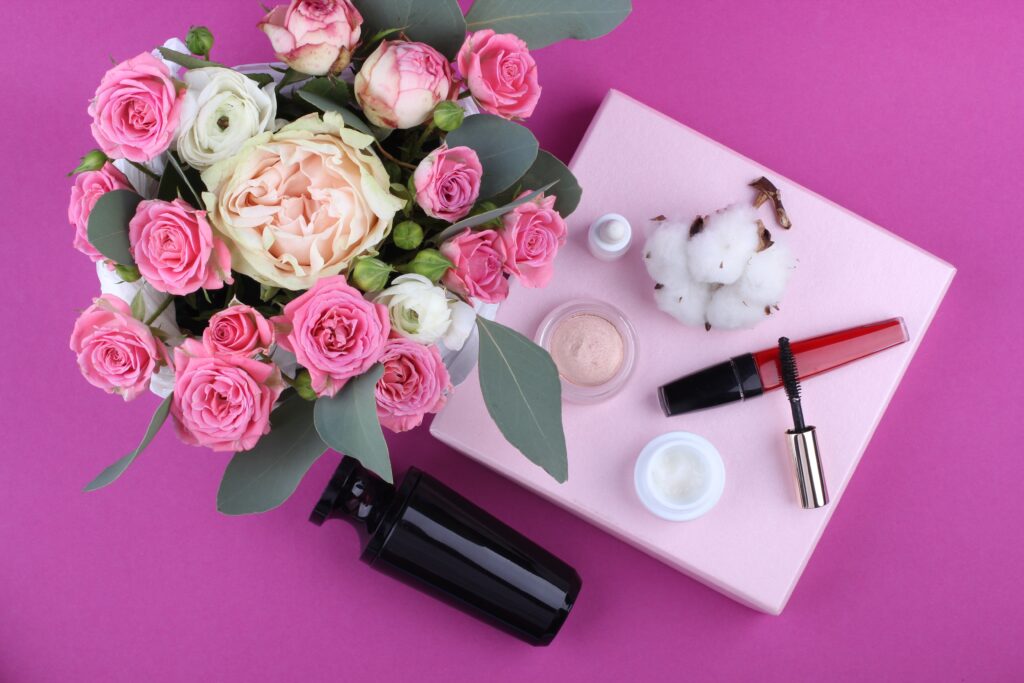 Valentine's Day is right around the corner! It's now time to start making plans. Part of the plans should be your Valentine's Day/Night look! Finding a holiday look can been a little overwhelming and intimidating. We are here to help guide you and inspire you for your day of love.
Glossy Look
This year we predict that gloss will be on trend. Glossy cheeks, lips, and eyes will be the go-to look of 2018. It's really easy to achieve this style. After you have done your makeup, set your shadow, lip, and cheeks with gloss! You can use a tinted or clear lip gloss, vaseline, Face Gloss, or your everyday lip balm!
Try out your new glossy look for your V-Day date.
The Moody Valentine
Going dark for Valentine's Day is a fun way to express yourself and serve a dramatic look. Wearing a dark purple lipstick or even venturing into shades of black will not only play up your lips but will make your eyes pop!
Formal For The Night
Do you have a big fancy event to go to? Can we come? Don't be afraid to go all out and dress up! After all, Valentine's Day only comes once a year. Wear false lashes with a dramatic eye to amp up your eye game. Pair it with a nude lip. Keep your hair simple and clean. All eyes will be on you.

Keep It Simple and Cute
This is one of our favorite looks because it shows off your natural beauty! Keep your face bare and go for a natural eye. To make the face look more polished, wear a red or pink lip. We can't get enough!

Wear Your Heart On Your…Face
We love when we see you get creative with your makeup! Adding little hearts around your features will not only play up the Valentine's Day theme, but will make your features POP! Don't be scared to get a little wild.

Show Yourself Off
Don't let these beautiful looks go to waste. If you don't have a date or an event to go to, get your girls together, dress up and go out on the town! Valentine's Day is the day to celebrate love! Might as well look fantastic while doing it it.
Become a Pro!
Did you love creating these looks? Fun fact, makeup artistry is a real profession, and we provide an education that can teach you professional skills!
Contact us and get all the information on how you can become a beauty pro!